For 20 years we've been working in Afghanistan. Despite the present uncertainty, we're committed to continuing our work. Currently, this requires sensitivity and a commitment from all involved to genuinely work together.
Join Asuntha Charles, our Afghanistan National Director, as she visits some of our recently re-opened food, nutrition & health projects. Note the importance of organisations working together and the incredible staff and community representatives that help make this make happen.
Story continues after "In Short"
In Short
G20 emergency meeting in Italy - WV calls for gender equality, education & governments to open borders and wallets to those seeking asylum
WV mobile health clinics have re-commenced serving IDP populations
In this current climate children are highly vulnerable, to violence, child marriage & child labour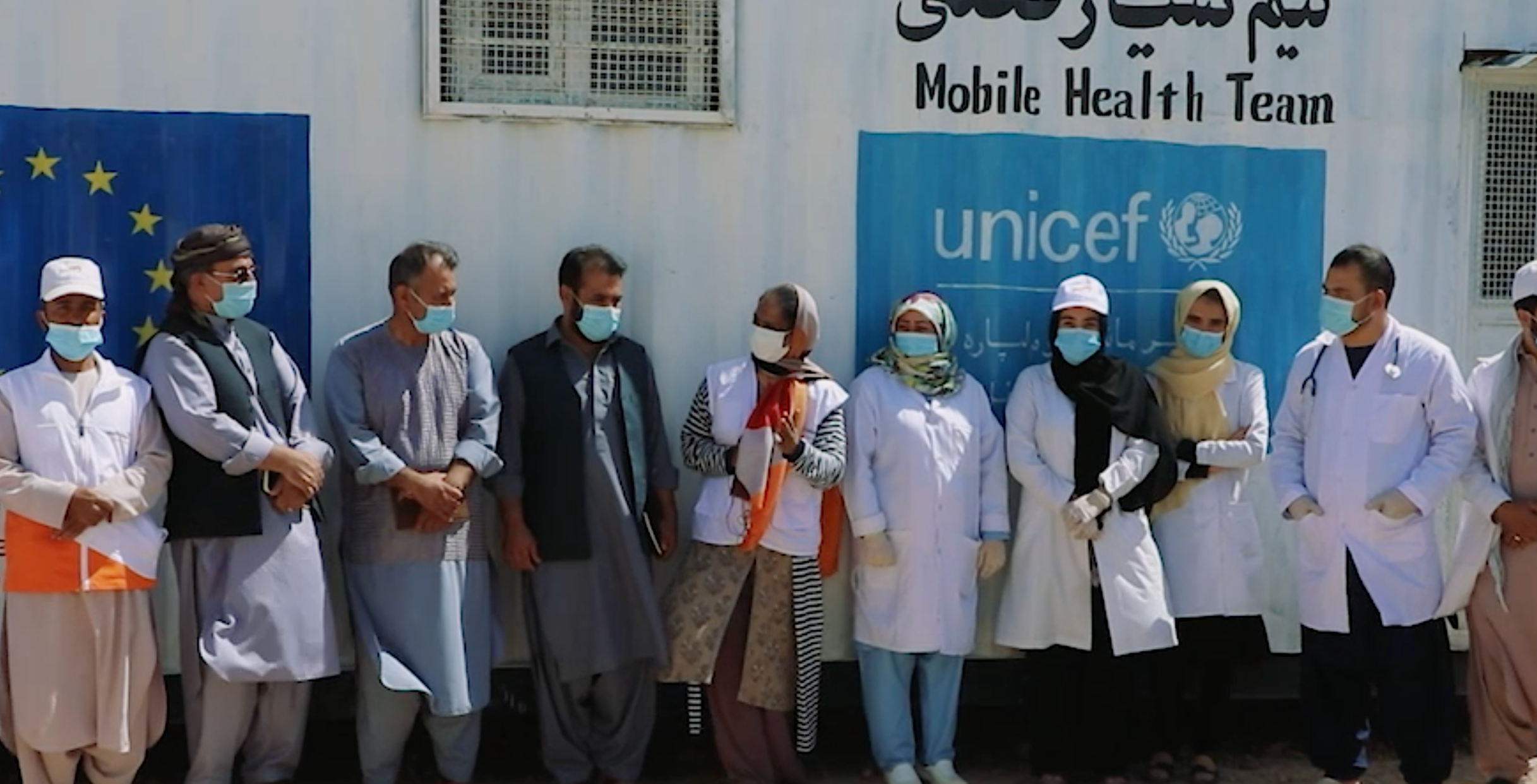 Currently 18.4 million Afghans are in need of humanitarian assistance, with more than 30% of the population facing emergency or crisis levels of food needs. Recent changes to government, the effects of Covid-19 and ongoing drought mean food prices are surging, banks don't have adequate funds and many households have lost their income. In situations like this children are extremely vulnerable.
"2.7m people face starvation if they do not urgently receive food. Young children are at the greatest risk!" Asuntha Charles
To ensure families can survive, we are working to respond to the most urgent needs in communities whilst continuing to advocate for the future of all Afghan children, especially girls. If there was ever a time to turn up for Afghan children, it's now.
What can I do?
It's easy to feel helpless in situations like this but rest assured… you, us, everyone, together, can help make life-changing impact. And we are!
Here are two different ways you can be a part of the change.
1

Donate

Every gift makes a difference. Our Childhood Rescue fund helps children living in the world's most dangerous places.

Donate Now

2

Share on Social Media

Raising awareness is vital. Help make people aware of the situation and the difference we can make, together.