Story continues after "How do a herd of sheep help build sustainable futures?"
How do a herd of sheep help build sustainable futures?
Fight child malnutrition by providing nutritious food sources

Establish sustainable income sources for farmers and families

Increased household income means ability to pay school fees

Well-being and agency increases as families have security and jobs
Throughout our Spotlight projects, we see resilient and amazing women leap to any opportunity they are given to help build their familiy's future. In DRC, many women participate in S4T groups (Saving for Transformation) groups. Within this group many have become farmers and business women, growing new skills and learning how to manage finances and planning for the future.
Our Spotlight project in DRC is an amazing example of how communities can recover and build sustainable futures when given the opportunity and tools.
Over the last 18months we've seen the effects of starting small, families received seeds, tools learning workshops and expert agriculture support, then the introduction of rabbit breeding programs with ongoing veterinarian support and upon feedback from local leaders, pivoting to growing climate resistant crops and now... sheep!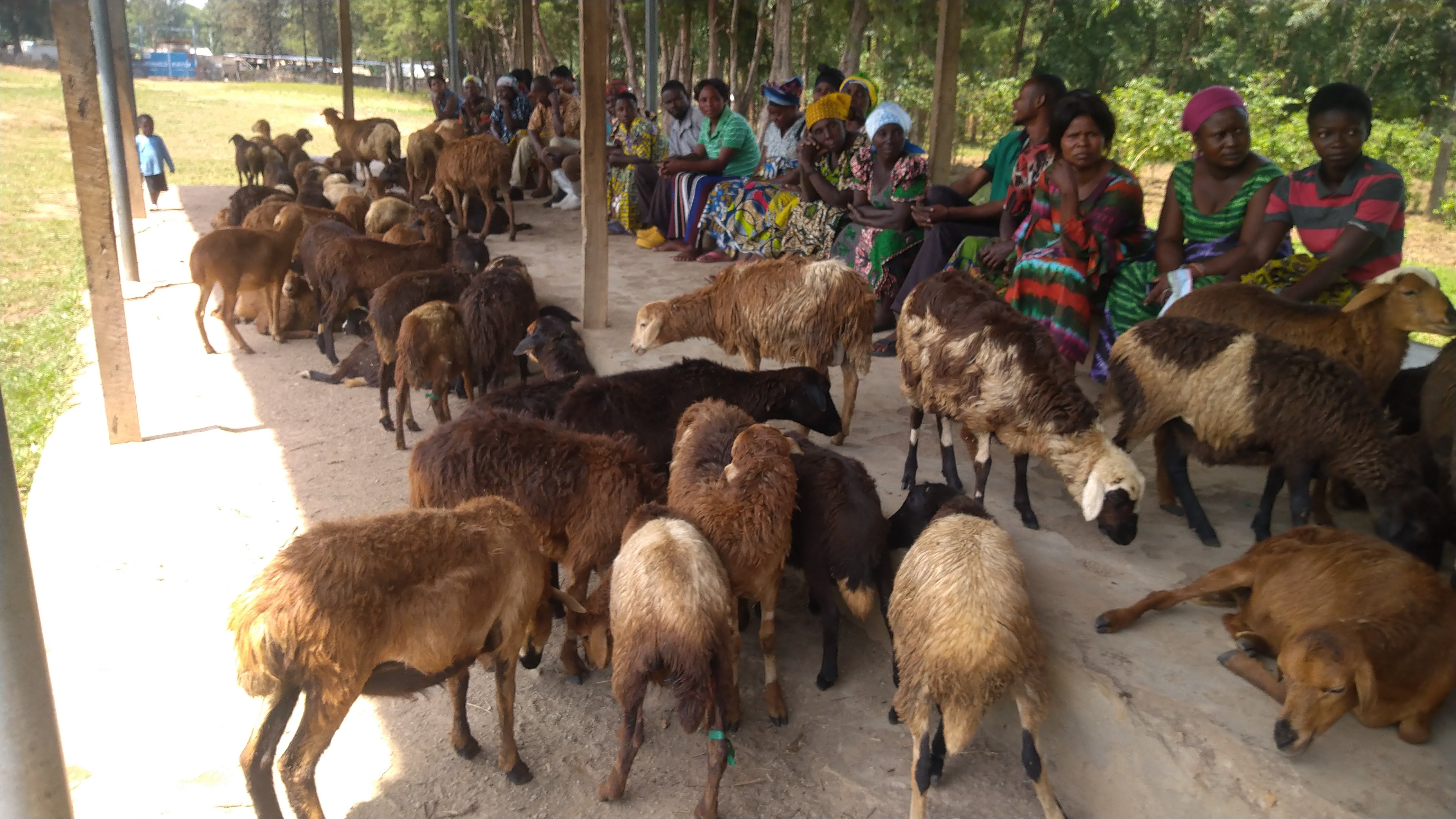 Rodrigue Harakandi
UPDATE November 2022
Communities living in dangerous and complex places means months or even years of hard work can be destroyed, in an instant. It is devastating and frightening in ways we can not truly understand.
In East DRC, right now, severe violence has erupted. Many innocent families and communities we work with are caught between warring factions fighting for territory and power. The sounds of gun shots and fire are all too common.
Thankfully our work from the last few years has focused on sustainability and empowering communities. That means, despite the sudden change in context, children are healthier and communities have learnt how to monitor and assess malnutrition and what to do. Crops are growing, animals are breeding and communities are self-sufficient to survive.
Sadly, we cannot stop violence or complex situations but we can ensure we work to help build sustainable programs that help people survive, recover and build sustainable futures.
What can I do?
Here's three ways for you to go a little deeper - chat, act or share!
1

Ask a Question

Got something you don't quite understand? Ask a question and we'll get you an answer direct from our amazing project staff.

Ask Away

2

Donate

Every gift makes a difference. Our Childhood Rescue fund helps children living in the world's most dangerous places.

Donate Now

3

Share on Social Media

Raising awareness is vital. Help make people aware of the situation and the difference we can make, together.