Have you ever lost heart, or thought, 'things are too hard to change'?
Take 4-mins, meet Principal Consmarie and see how your gifts are helping children learn, laying the education blocks to build a future.
Don't be late for class now...
We travelled to a reading camp she was running in Malakulil, a small remote fishing village in the Marwai region, accessible by boat and a very long walk.
Looking around, it was easy to sense the difficulty, lack and uncertainty of life for the children and community.
Consmarie believes education is the foundation to building a strong future and all children deserve it, no matter how long the river is.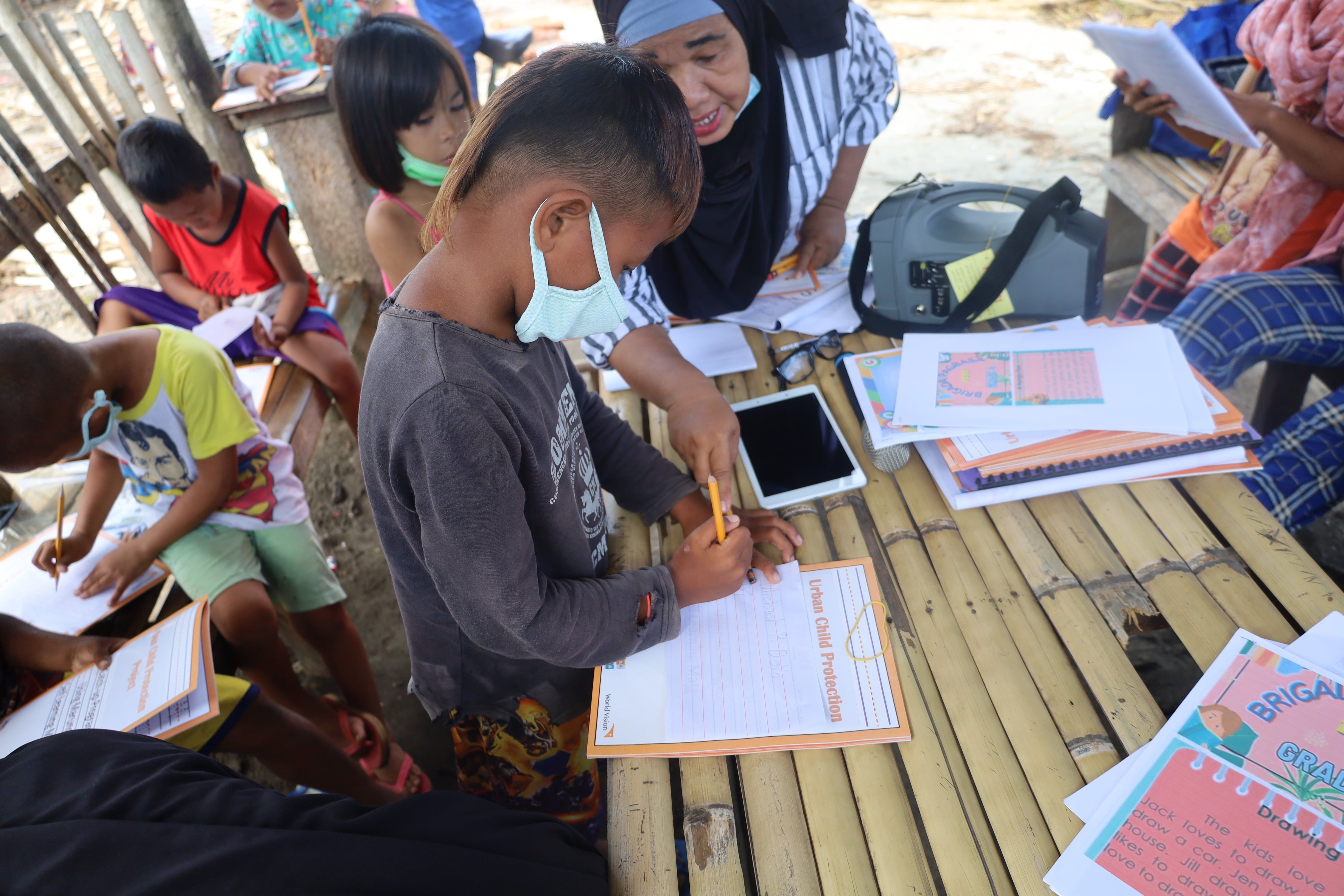 Mark E Gilnar
In her own words...
"I am Consmarie.
I am 58 years old. A solo parent of 5 children and 3 grandchildren.
I am the Principal of Timako Elementary School but right now, we are at Malakulil.
In my opinion, what we are doing is very important!"
When I entered as a teacher of this school, no one wanted to teach here because of the condition of this place.
But I asked them, "If not us, who?"
My feelings were even more moved when I saw the poverty. I decided...
If they can not reach us because of their lack, because of the distance from this place, we will reach them and go to their place!
Therefore, no matter how hard we must travel or go, we have to reach them.
That's how important my belief and advocacy is, to educate these children."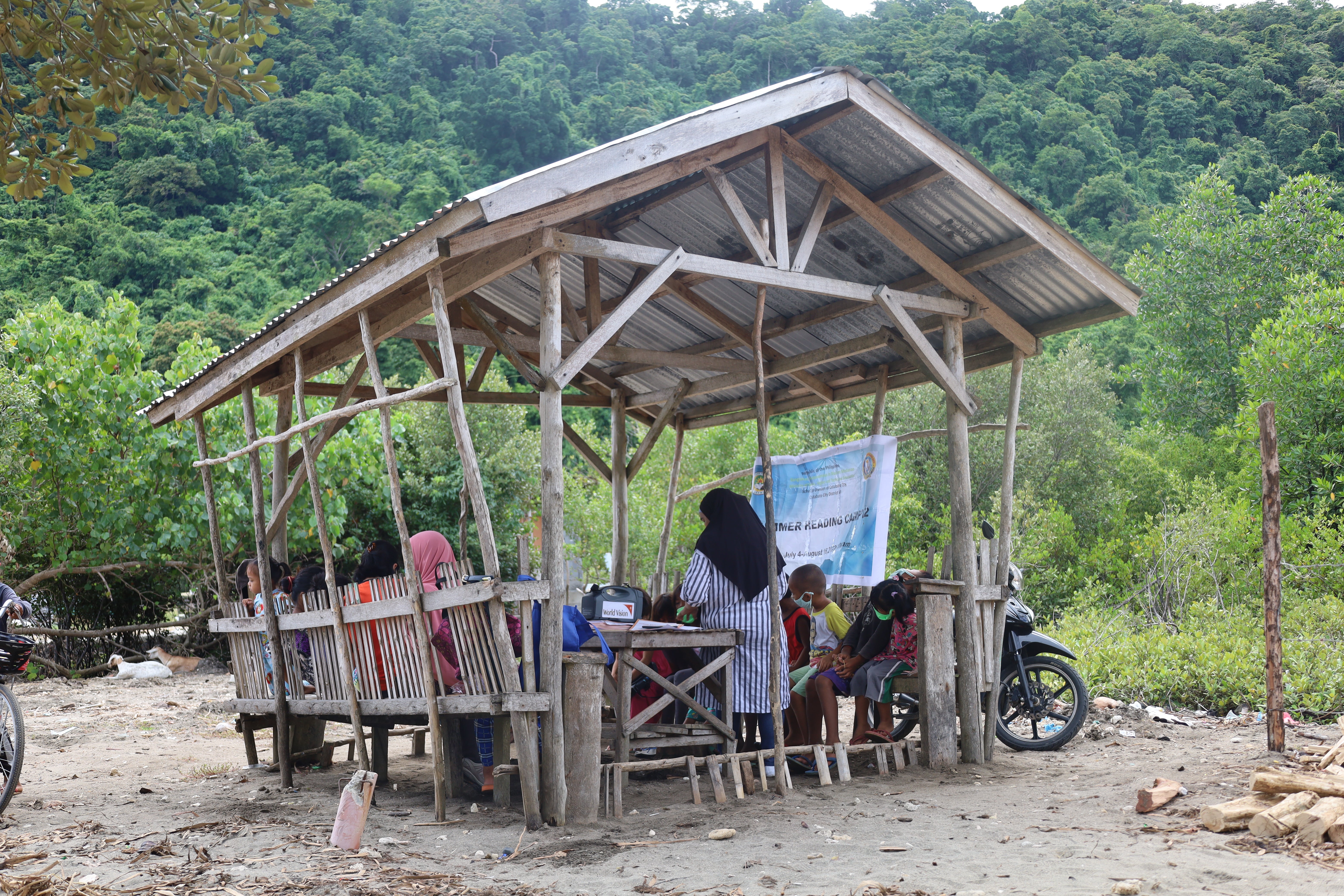 Mark E Gilnar
When we meet Principal Consmaire she is teaching about 18-20 multi-grade children in this small gathering hut. She is so compassionate and patient. The young children are learning phonetics and there is comprehension happening today for the older students.
Consmarie shared how your gifts are being used here.
"Using the Marungko approach workbook introduced by World Vision and the gadgets and resources also given, it helps me a lot in teaching them.
"I was hurt when I realised that the children have not learned anything for over a year because of the pandemic.
I was afraid that they would forget the value of education in their lives.
So, I felt the great need for the children to learn again and be inspired.
That's why I am happy to do extra and for the help given by World Vision to help with this Summer Reading Camp."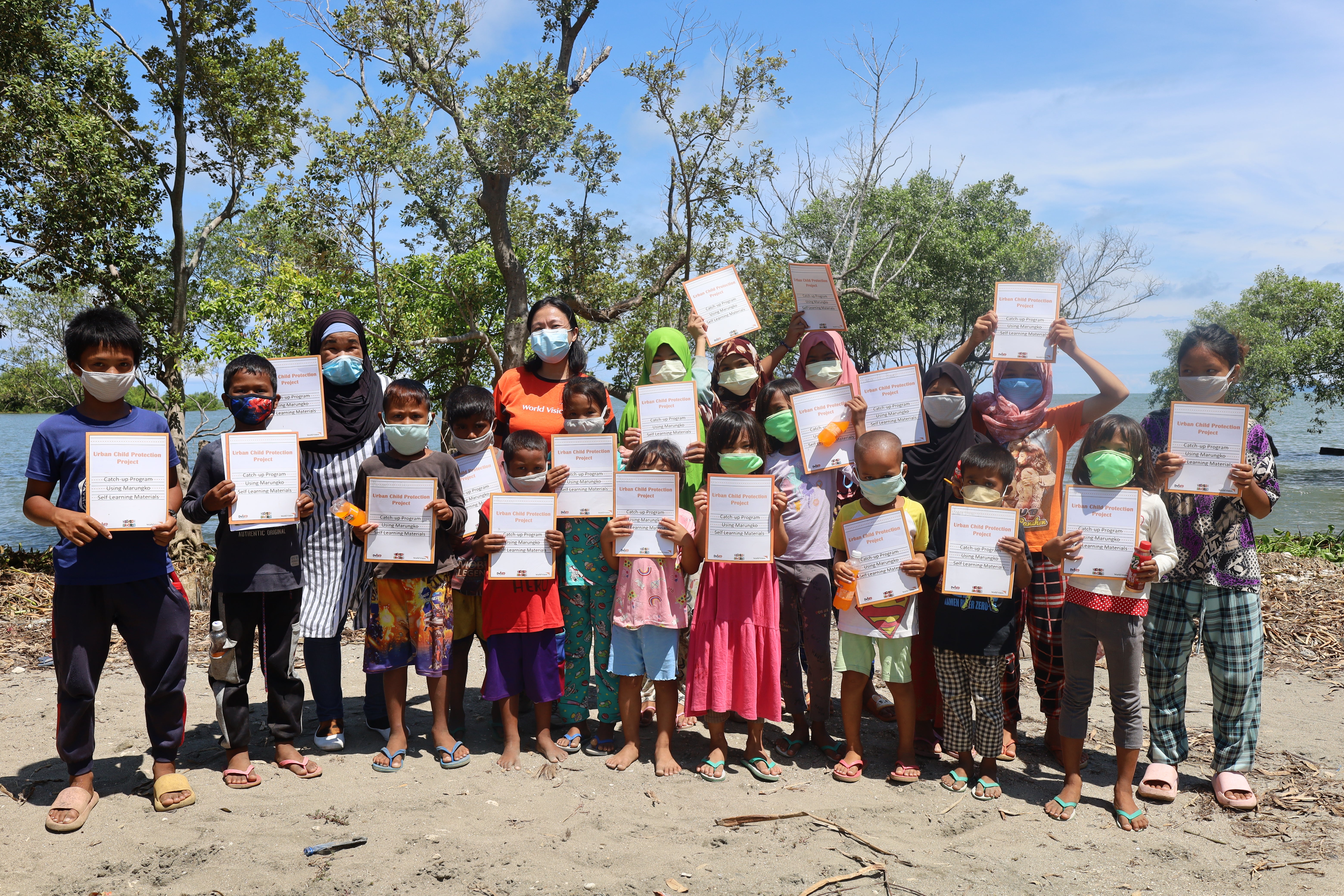 Mark E Gilnar
"For 10 years, I have committed to teach these little children.
I really want them to learn, how to read, write and count.
My commitment is to be with them until such time that they can read.
Because of my love of education and for these children, I advocate and help them.
And when the time comes, they will realise why I am doing this for them.
Sometimes I get tired too. Very tired.
I am not doing this not for me, but for them."
What can I do?
Here's three ways for you to go a little deeper - chat, act or share!
1

Ask a Question

Got something you don't quite understand? Ask a question and we'll get you an answer direct from our amazing project staff.

Ask Away

2

Donate

Every gift makes a difference. Our Childhood Rescue fund helps children living in the world's most dangerous places.

Donate Now

3

Share on Social Media

Raising awareness is vital. Help make people aware of the situation and the difference we can make, together.