Story continues after "In an instant a fire destroys hundreds of homes & lives, your gift helped..."
In an instant a fire destroys hundreds of homes & lives, your gift helped...
Provide 200+ children with psychological support through Child-Friendly Spaces (CFS)
CHR staff conduct two weeks of full time child activity programming with a focus on fun
Provide 193 families with kitchenware sets
Distribute hygiene kits to all affected families
Fire destroyed homes, but your gift brings hope!
Emergency responses are a wild mix of expert planning and left-of-field problem-solving.
Turning up in the midst of disasters is a part of World Vision's DNA.
The people of Mindanao are no strangers to emergencies, they've lived in that context for many years.
They know the weight of political, conflict, environmental and economic disasters.
Through all of them, we have been there to support families and survive and recover.
Arnann Jay Agosto
The Cotabato Fire Response demonstrated the flexibility needed by teams working in dangerous and fragile places.
'In an instant' situations happen all of the time, and many communities have no one to turn to except NGOs and local partner organisations.
Across the world, when emergencies happen, your gift works to provide children and families with the tools they need to survive.
Key distributions and activities in an emergency include:
Water
Food
Hygiene kits
Health
Psychosocial support
Child Friendly Spaces
Emergency shelter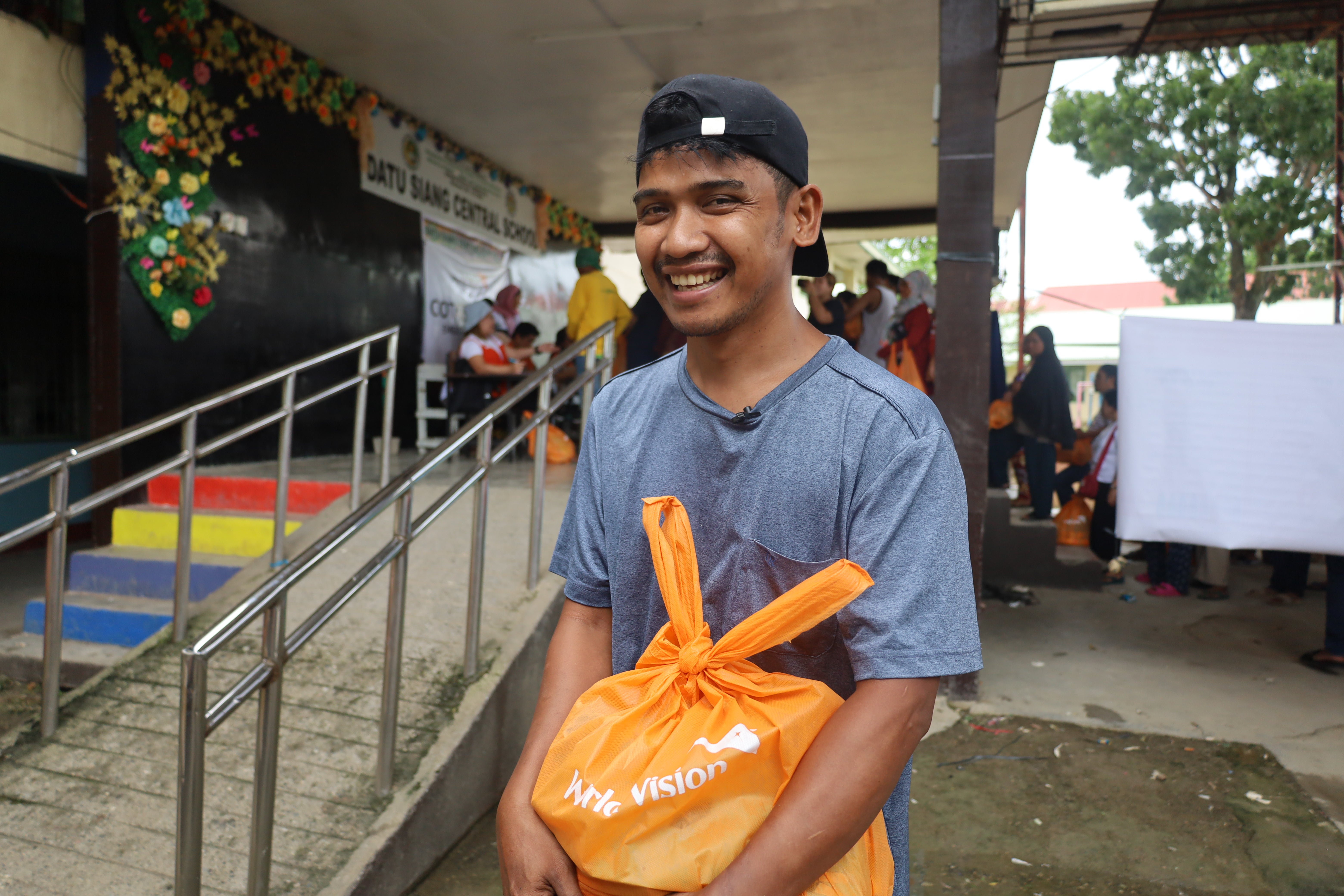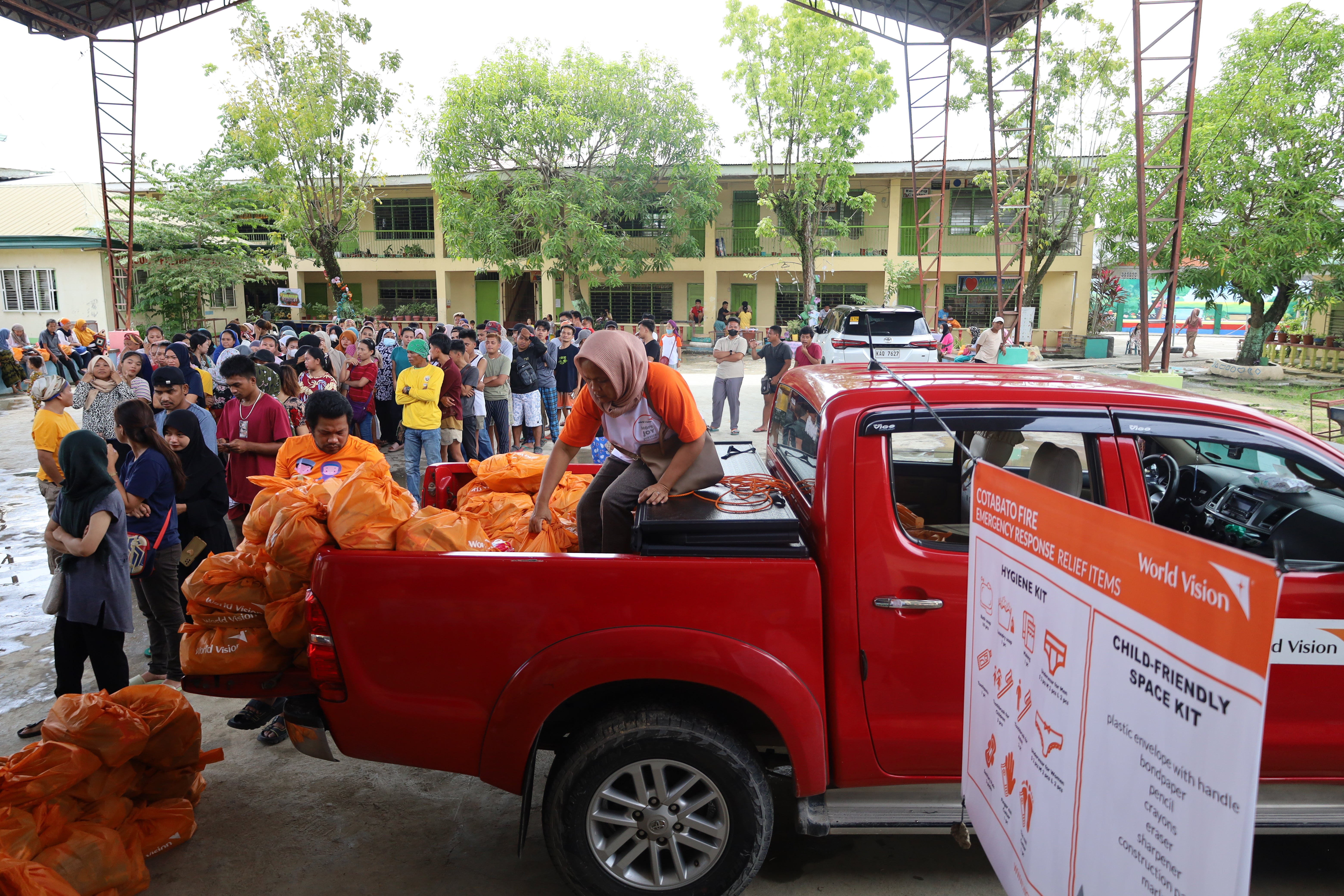 Arnann Jay Agosto
Childhood Rescue works in places where there often are no fallback plans, and no social or government frameworks to support communities.
The role of NGOs and local partner organisations becomes crucial in helping children and families survive and recover.
Childhood Rescue programmes are designed to be flexible. So when things change, like a fire, a flood or a political siege takes over, our work and your gift can change with it.
In all circumstances, you can be sure your gift helps children to survive, recover and build a future.
What can I do?
Here's three ways for you to go a little deeper - chat, act or share!
1

Ask a Question

Got something you don't quite understand? Ask a question and we'll get you an answer direct from our amazing project staff.

Ask Away

2

Donate

Every gift makes a difference. Our Childhood Rescue fund helps children living in the world's most dangerous places.

Donate Now

3

Share on Social Media

Raising awareness is vital. Help make people aware of the situation and the difference we can make, together.