Delivering 88 tonnes of essential food requires logistics Uber Eats could only dream of.
In the places we work, food is more than a meal and food distributions help save lives. Staff work for weeks to negotiate, order, check amounts, engage community and partner organisations (WFP) and most importantly, ensure security plans are in place every step of the way.
Many of our food distributions happen despite the threat of ambush, kidnapping or violence. Often staff travel for days to arrive at a remote location, sleeping in nearby towns which are safer and also help local economies. Despite the danger, our dedicated staff deliver food with joy and hope... they set up a sound system, turn up the tunes and get busy making sure families can eat and survive for another month.
Press play and get a quick glimpse of a recent food distribution in East DRC.
In the Eastern parts of the Democratic Republic of Congo uncertainty and violence is something families know all too well.
In 2020, UNHCR reported that 5.2 million Congolese were living as IDPs (Internally Displaced Persons). Decades of violence and conflict have forced millions of families to flee their homes, crops and communities, leaving behind their ability to support themselves and provide for their children.*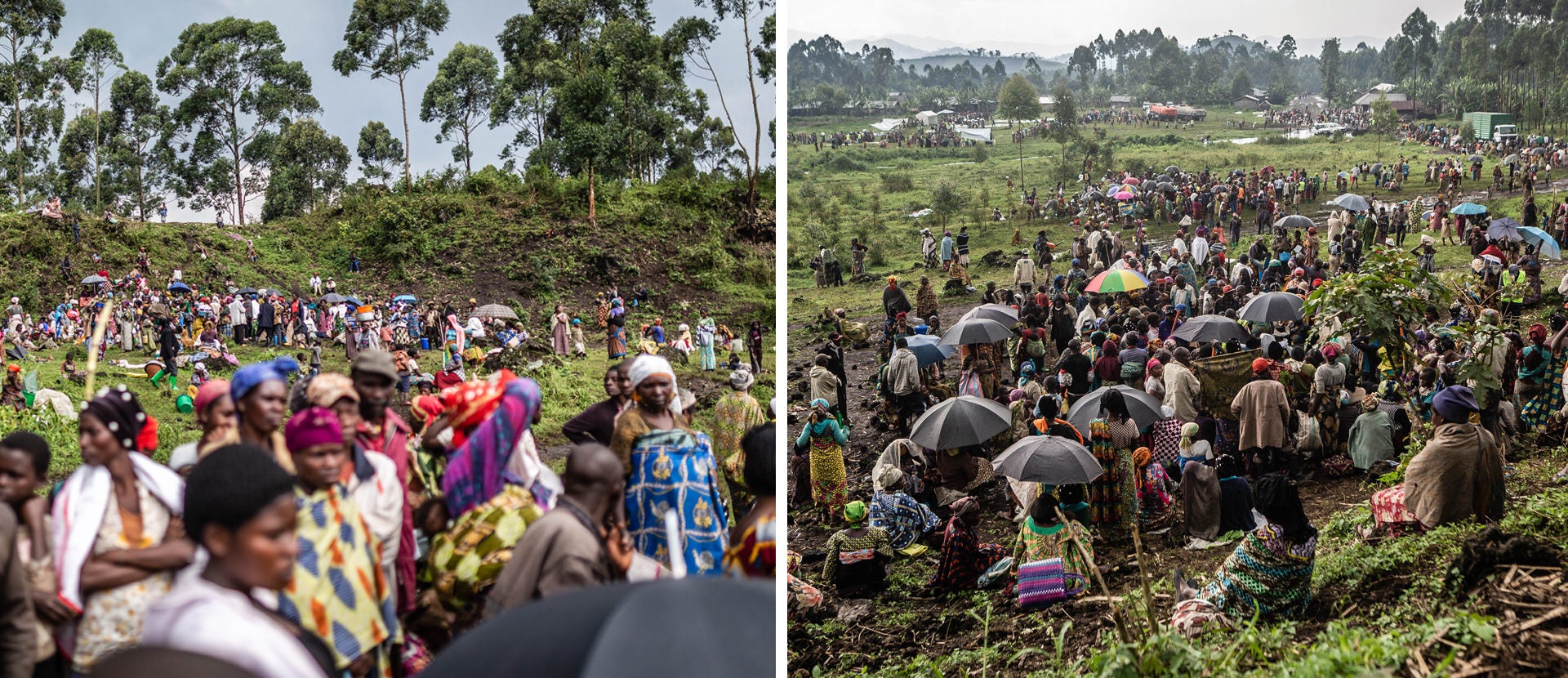 This specific food distribution (October 2021) is directly supporting IDP families in the North Kivu region of Eastern DRC. In this recent food distribution (pictured), despite storms, rain and muddy roads 10,663 beneficiaries were provided with a month's supply of essential food items.
Life in an IDP settlement is extremely difficult, without support from aid organisations, most families simply would not survive. Hunger and severe malnutrition are major issues for children living in IDP settlements all over the world.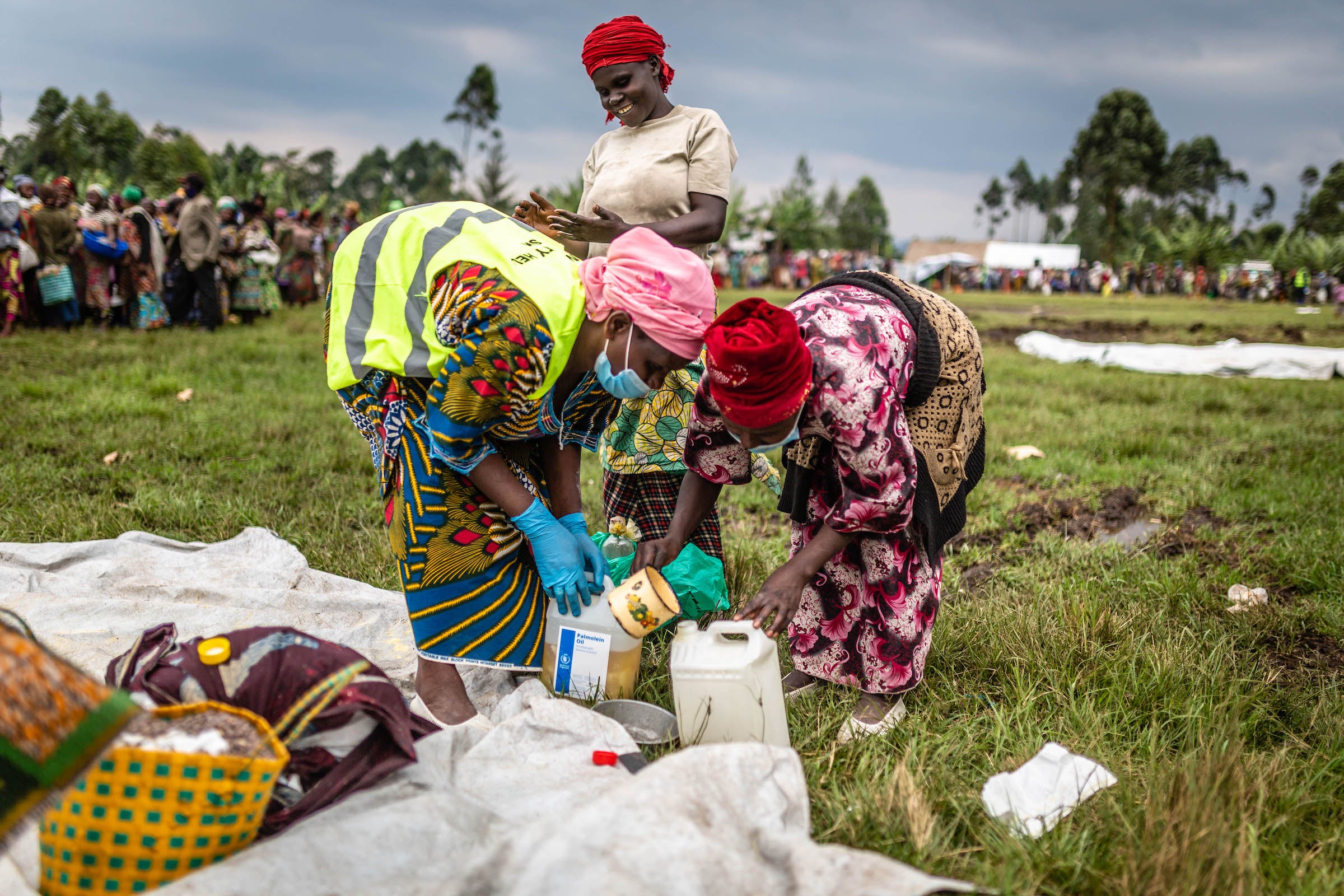 In places like Kinchanga, East DRC, food is way more than a meal. Food distributions do far more than fill hungry mouths. When a mother has access to food for her children it means the little amount of money she may make from odd jobs in a local field etc can help purchase clothes, shoes or medicine for her children.
More importantly, when a family is not worried about where their next meal is coming from, children are safer.
Hunger can force parents and children into making devastating choices that can result in violence, child labour, recruitment into armed groups and sexual exploitation. Whilst your donations may seem like it equates to some simple beans, rice, salt and oil, to a family who relies on aid for everything, it literally helps them survive and recover.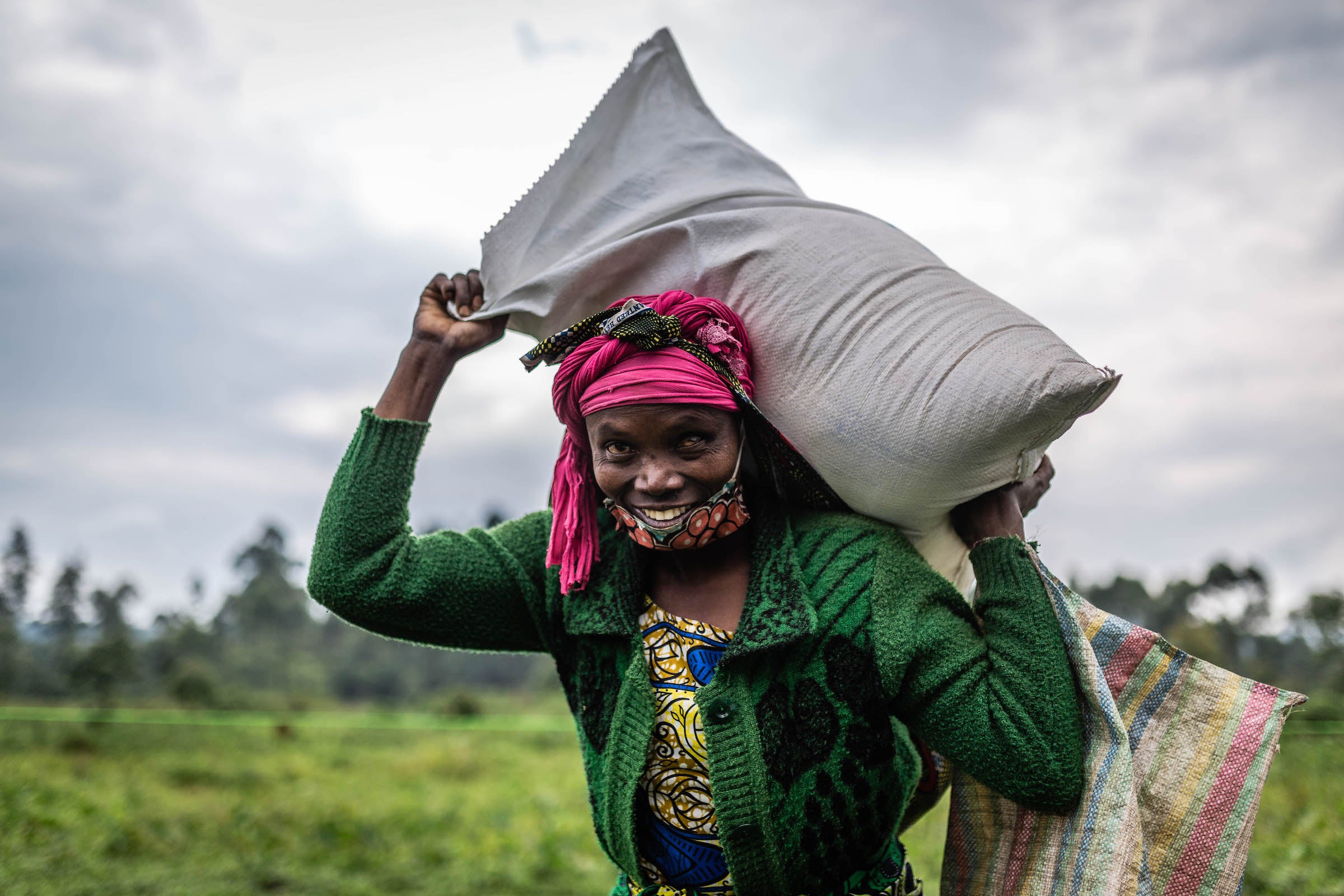 What can I do?
Here's three ways for you to go a little deeper - chat, act or share!
1

Ask a Question

Got something you don't quite understand? Ask a question and we'll get you an answer direct from our amazing project staff.

Ask Away

2

Donate

Every gift makes a difference. Our Childhood Rescue fund helps children living in the world's most dangerous places.

Donate Now

3

Share on Social Media

Raising awareness is vital. Help make people aware of the situation and the difference we can make, together.